A song of ascents.
1
Praise The

LORD

, all you servants of The

LORD
who minister by night in the House of The

LORD

.
2
Lift up your hands in the Sanctuary
3
May The

LORD

Bless you from Zion,
HE WHO Is The Maker of heaven and earth.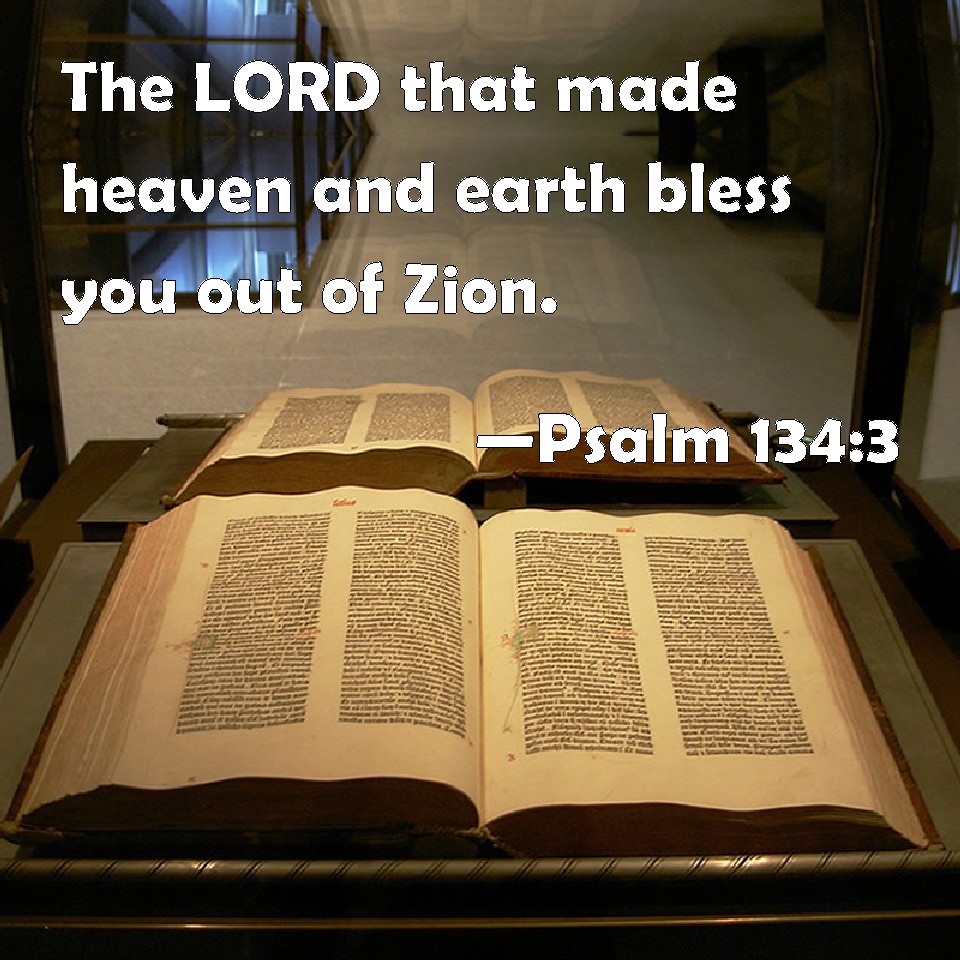 This is the last of the fifteen songs of degrees or accents and a fit epilogue to the whole pilgrim-book, Psalms 120-134.
And, if they were at any time sung all together in the temple-service, it is fitly made the conclusion of them, for the design of it is to stir up the ministers to go on with their work in the night, when the solemnities of the day were over.
The pilgrim bands arriving at the sanctuary call on the priests, who stand in the House of The LORD at the time of the evening sacrifice, to unite in praising GOD using appropriate gestures, to which the priests reply, pronouncing the Mosaic blessing which they alone could pronounce, which is in



Numbers 6:24-26;
JEHOVAH

Said to Moses,
"Tell Aaron and his sons, 'This is how you are to bless the Israelites.
Say to them:
The

LORD

Make HIS FACE Shine on you
The

LORD

Turn HIS FACE Toward you
"So they will put MY Name on the Israelites, and I Will Bless them."