A song of ascents. Of Solomon.
1
Unless The

LORD

Builds the house,
the builders labor in vain.
Unless The

LORD

Watches Over the city,
the guards stand watch in vain.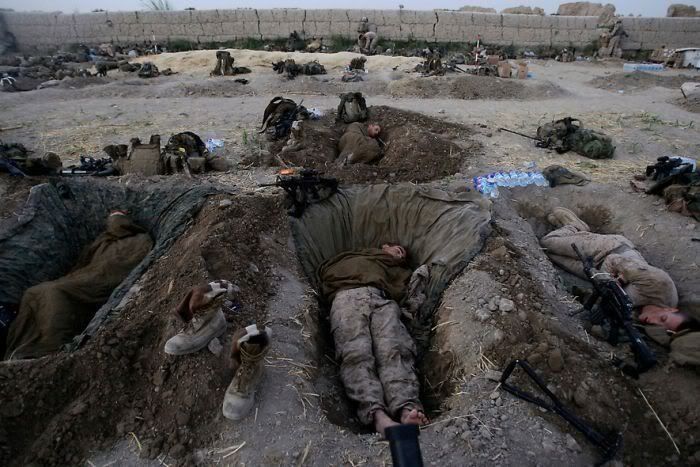 and stay up late,
toiling for food to eat—
for HE Grants sleep to
those HE Loves.
3
Children are a heritage from The

LORD

,
offspring a reward from HIM.
4
Like arrows in the hands of a warrior
are children born in one's youth.
whose quiver is full of them.
They will not be put to shame
when they contend with their opponents in court.
This is a family-psalm. It is entitled, as we read it,
לִשְׁלֹ֫מֹ֥ה
"

for Solomon

," dedicated to him by his father David. He having a house to build, a city to keep, and seed to raise up to his father, David directs him to look up to GOD, and to depend upon HIS Providence, without which all his wisdom, care, and industry, would not serve.
Some take it to have been penned by Solomon himself, and it may as well be read, "

a song of Solomon

," who wrote a great many; and they compare it with the Ecclesiastes, the scope of both being the same, to show the vanity of worldly care and how necessary it is that we keep in favor with GOD.
For HE Grants sleep to
those HE Loves
The meaning evidently is, that GOD bestows "sleep" upon HIS people in some sense in which it may not be bestowed on others, or that there is, something in which they differ from those who are so anxious and troubled - who rise so early for the sake of gain - who toil so late - who eat the bread of care.
The idea seems to be that there would be calmness, repose and freedom from anxiety or solicitude. GOD Makes the mind of HIS people - HIS beloved - calm and tranquil, while the world around is filled with anxiety and restlessness - busy, bustling, worried. As a consequence of this calmness of mind, and of their confidence in Him, they enjoy undisturbed repose at night. They are not kept wakeful and anxious about their worldly affairs as other men are, for they leave all with GOD, and so HE "Gives HIS beloved sleep."
The particle "so" -
כן
kên - or "thus," refers to the general sense of what had been said, rather than to what immediately precedes it; to the fact that all success depends on GOD
Psalm 127:1
, and that it is always By HIS Protection, and not as the result of human skill, toil, or fatigue, that people find calmness, success, repose.

It is only by the Favor of GOD, and by their recognizing their dependence on Him, that they find repose, success, and freedom from care in the world.
Our LORD JESUS Says to us;
"Peace I Leave With you; MY Peace I Give you. I Do Not Give To you as the world gives. Do not let your hearts be troubled and do not be afraid."
(John14:27)
Amen, LORD JESUS.